3. Picturesque Sightseeing Tour
This tour includes the Goryokaku, a star-shaped fort with a special historical background.
Enjoy strolling around the beautiful streets featuring a mixture of Japanese and western-style architecture.
Time required: About 5 hours
Standard size taxi
Price
34,400 yen
(About 5 hours)
Maximum persons
4
---
Large size taxi
Price
46,500 yen
(About 5 hours)
Maximum persons
9
Picturesque Sightseeing Tour
Pick-up Location
Select the preferable location from Hakodate Airport, Yunokawa Onsen, hotels in Hakodate, or JR Hakodate Station.
Kanamori Red Brick Warehouse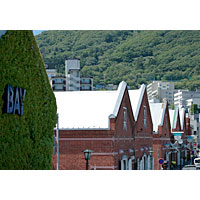 A warehouse located on the waterfront of Hakodate Bay, offering a selection of shopping malls, beer halls, and restaurants inside.
Trappistine Convent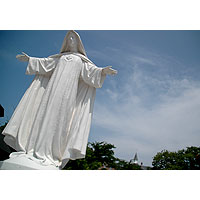 Here you can enjoy not only beautiful sculptures and gardens, but also the stores are famous for their delicious madeleines and cookies.
Cape Tachimachi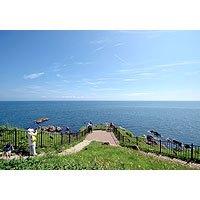 The scenery from the observatory at the top of the cliff is simply stunning - a beautiful place where you can also enjoy the fresh sea breeze.
Takuboku Small Park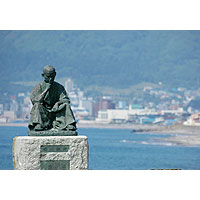 A coastal park offering beautiful views of the Hakodate mountains on sunny days, and at nighttime from June to December you can also see the pretty lights of the squid fishing boats out at sea.
Motomachi Church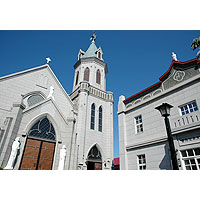 A church located at the top of a hill, featuring beautiful sculptures along the altar. The views of the lit up church also look truly stunning at nighttime.
Old Public Hall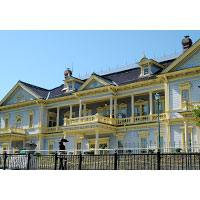 A building full of character, featuring a beautiful exterior in blue and yellow colors, and an interior with a great variety of furniture and ornaments. Here you can also enjoy fun dressing-up experiences.
Credit cards accepted for online reservation.